The fun never stops in Year 2. What a busy, exciting term we've had.
On Thursday, not only was it our party, we also had a visit from the lovely Gail from Warburtons. She taught us how they made bread at Warburtons on a large scale and about 'healthy stuff'.
The children had a fantastic time, as you can see from the photos.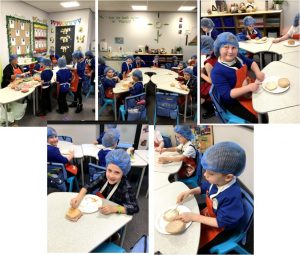 May we take this opportuity to thank all of the Y2 families for their support this term and have a wonderful Christmas and New Year!
Year 2 Team. x