Kidsafe is a program that is delivered to all our children over six sessions and teaches them how to keep themselves safe.  Each session is delivered by members of staff who have been specially trained to ensure the messages are delivered in a safe and age appropriate manner.
Kidsafe is a trusted and well respected program that has given thousands of children across the country some much-needed tools to help them navigate a world that is very different to the one that existed 20 years ago.  It teaches children how to keep themselves safe online, in school and in the community, as well as looking after their mental health.
Games, discussions and useful information fill each session but throughout, Kidsafe holds a very simple message and we are so pleased to be able to deliver it to children at Toner Avenue School.
KS is the Kidsafe mascot who attends every session.  He is a young man of very few words but his impact is undeniable, he is always available to listen to children throughout each session and we are so pleased he can be such an important part of the team!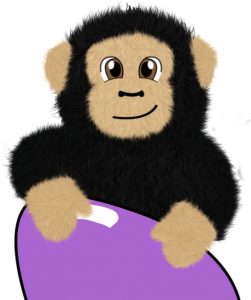 Our staff Kidsafe team consists of: Miss Cox, Mrs McBarron, Mrs Cutting and Miss Little.  Information and pictures of your Kidsafe team will be posted soon.
Kidsafe During Lockdown
We understand that lockdown can be difficult for our young people and as a result, Miss Cox and KS created a quick session to help our little people make sense of the things they may be feeling at the moment.