Welcome to Year 5
JN
Welcome to Year Five!
On our class page you will be able to find information about our class and view photos of our varied activities, including our Welly Week adventures.
During this term Year 5 will have PE on Mondays and children should come to school in their kit please. This includes a white T shirt and black bottoms. School jumpers should be worn rather than hoodies or other jumpers.
Y5JN will visit the library on Monday mornings. Please ensure your child has their reading book and purple reading journals in school then.
Our big question this term is 'Where do we come from?' and projects on this theme are to be completed for Tuesday 19th October. Parents will be invited into school on Wednesday 20th October to enjoy what the children have produced. We can't wait to see what they come up with
Well done!
We hope you enjoy viewing our Year 5 page.
Mrs Noy
Reading Reward and hot chocolate!
As a result of their fantastic reading at home and in school, Year 5 have earned a film and hot chocolate! We chose Beethoven's Christmas which was perfect for Christmas  Well done everyone keep up the hard work over the Christmas holiday!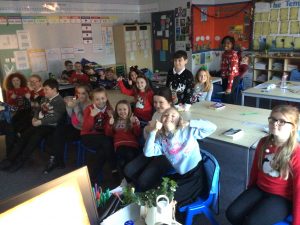 Welly Week
We were so lucky on Tuesday afternoon that the weather cleared up to allow us to visit Pelaw Quarry Pond. Also, we were thrilled to be joined by a local volunteer, Shirley, who shared bird food with us and told us all about the local swans.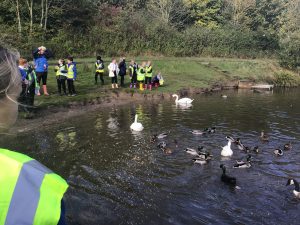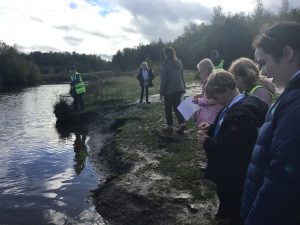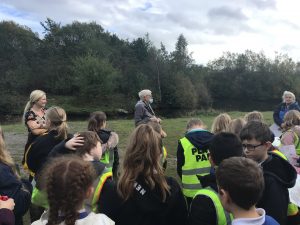 Science
Over the last two weeks we have learned about flowering plants. This week we dissected them to see if we could find and label all the parts involved in reproduction.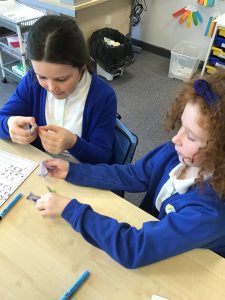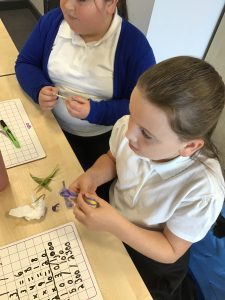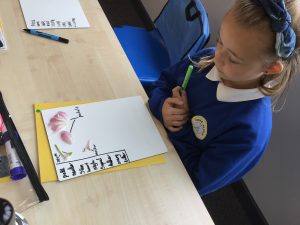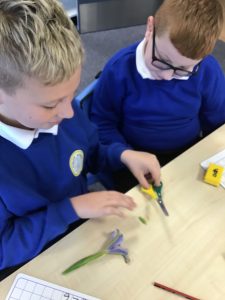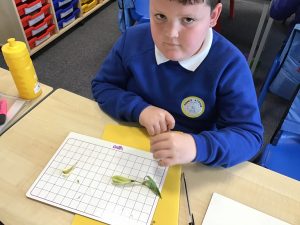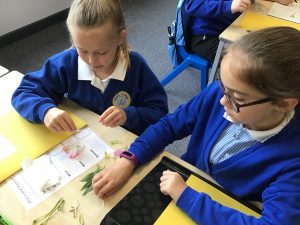 We have also learned about the life cycles of different animals including those which involve metamorphosis. We ordered and compared changes which took place.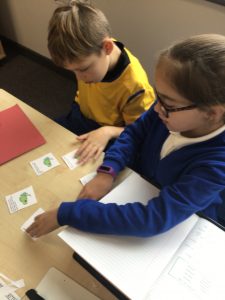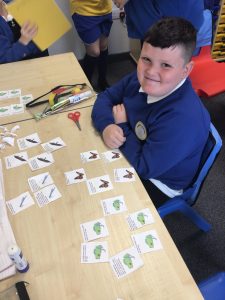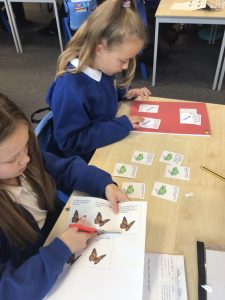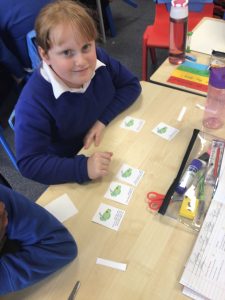 Computing
This half term we are leaning about stop motion animation. We started this unit by learning about early forms of animation. The children made either a flip book, a thaumatrope or a zoetrope.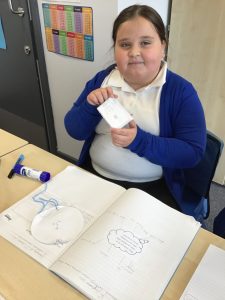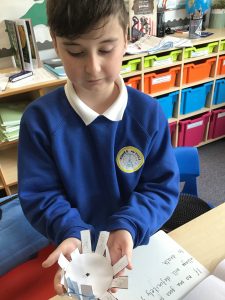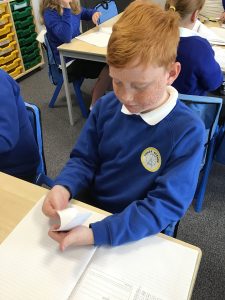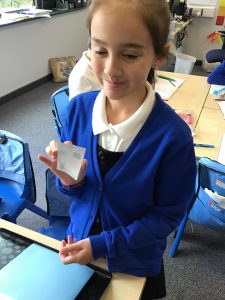 Science
This week in Science we carried out an investigation into seed dispersal. The children made sycamore and dandelion seeds, dropped them and measured how far they travelled. We learned about dependent, independent and controlled variables and also why it is important to repeat readings to ensure are results are reliable. Finally, we calculated the mean and made conclusions.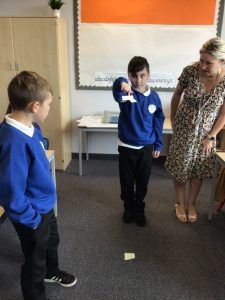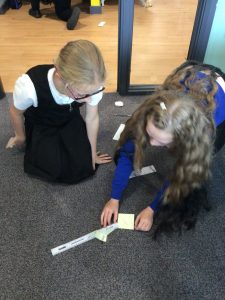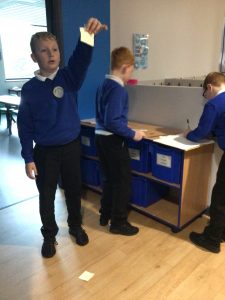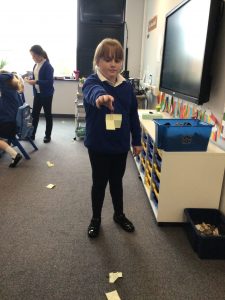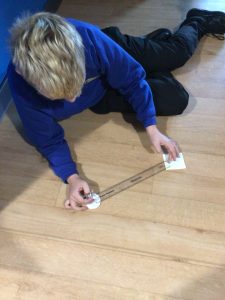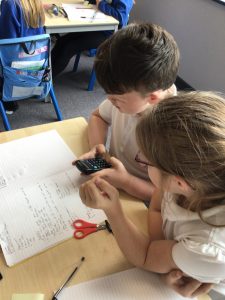 Art
This week the children used the grid method to copy a Viking warrior.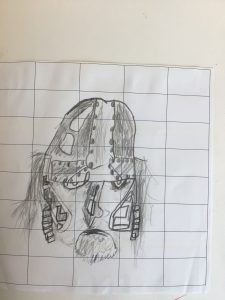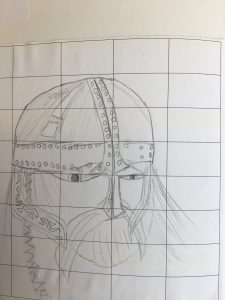 Computing 
In computing the children have made some fantastic stop motion animations!
IMG_0129 IMG_0130 IMG_0131 IMG_0133 IMG_0134
Latest News
---
Useful Links
(Don't forget to have your login details handy!)