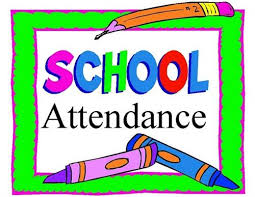 We are working hard to improve our overall school attendance.
Toner Avenue School is committed to providing an education of the highest quality for all its pupils and recognises this can only be achieved by supporting and promoting excellent school attendance for all.
At Toner Avenue we aim to develop and ethos which demonstrates to children, parents and the wider community how much we value good attendance and punctuality.
This is based on the belief that only by attending school regularly and punctually will children and young people be able to take full advantage of the educational opportunities available to them. High attainment depends on good attendance.
The whole school community – pupils, parents and carers, teaching and support staff and school governors – have a responsibility for ensuring good school attendance and have important roles to play.
The updated policy (available below) has been drawn up based on current government and Local Authority guidance and statutory Regulations.
Please note that holidays will not be authorised in term time unless there are exceptional circumstances.
We are working closely with the Local Authority who may issue Penalty Notices in certain situations. You can find out more in the document below.
In exceptional circumstances, a leave of absence may be authorised by the Head Teacher. For details, please contact the school office on 0191 4202588.