Last Friday, year 4 had the opportunity to taste an array of authentic Greek foods as part of our big topic question "What makes a good civilisation?" where we have been looking at Ancient Greece.
Some were a renowned success: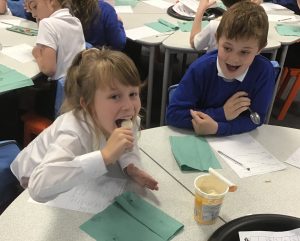 Down in one!
and some didn't go down so well…
Despite some sour tastes (and faces) we really enjoyed trying Greek olives, halloumi, Greek salad, pitta bread and Greek yogurt.
Miss Tait